QUIZ are committed to becoming more sustainable.
We recognise that we have a responsibility to be kind to our planet and we are on a journey to reduce our environmental impact.
Our Journey
In line with our 2021 to 2025 Sustainability Road Map, our primary focus is on climate change. We have already converted our business to 100% Renewable Carbon Free Energy, reducing our emissions dramatically which already meets some of Cop 26 business targets.
All of our bags, both in-store and online, are 100% recycled and recyclable – a big step forward that has reduced our plastic use significantly.
Our latest targeted achievement is the introduction of a sustainable product range.
The QUIZ Eco collection is our first step to create an environmentally friendly collection. The capsule collection is designed and manufactured in the UK via the Global Recycled Standard certified route. Remaining mindful and lowering our environmental impact, QUIZ ECO uses recycled polyester fibre made into fabric blends to help further our practices in environmentally responsible production. The print range used on the recycled soft fabrics are water-based, using less chemicals and therefore producing less waste along the way. From spot print maxis to grassy green midis, available online only, these styles are made to wear on repeat.
Learning lots along the way, our driven goal is to continue to take small, positive steps for a greater future and protect the planet. Let's start our journey together...
WE ARE MAKING CHANGES
WE ARE RECYCLING
WE ARE ENERGY EFFICIENT
WE ARE REDUCING WASTE
WE ARE ON A JOURNEY
WE NEED TO DO IT TOGETHER
Key business achievements:
We have introduced 100% renewable energy throughout the business which will save more than 450 tonnes of carbon each year. This is the equivalent of travelling on a return flight from Paris to New York 450 times.
We have implemented a product returns scheme via a reuse, resale programme. This provides support to our chosen charities and is a programme which will help achieve a zero landfill goal.
Our general business waste has been reduced to 2.980 tonnes per annum, that's only 11kg per day. We have implemented ongoing initiatives to continue to reduce our waste business wide.
We have introduced stringent recycling practices with positive results, including the diversion of almost 60 tonnes of material from landfill each year and recycling more than 8 tonnes of wood per year. Saving the equivalent of over 1000 trees annually, which in turn, reduces carbon dioxide production, contributing to a circular economy.
All of our cardboard is collected from our warehouse to be resold or reused, further improving our recycling practices. Our recycling goal is to eradicate the need for general business waste landfill, again, furthering our environmental impact.
We have switched to zero carbon paper across the business from Forest Stewardship Council certified sources.
Our bags for all e-commerce orders and in-store purchases are now 100% recycled and recyclable, reducing our annual virgin plastic use by 40 tonnes. Making this change is the equivalent in weight to 4 small planes.
Throughout our head office we converted 630 plastic bottles of water, that's over 11,000 litres of water to a tap water purification system. The removal of single use plastic reduces both our waste to landfill and carbon emissions.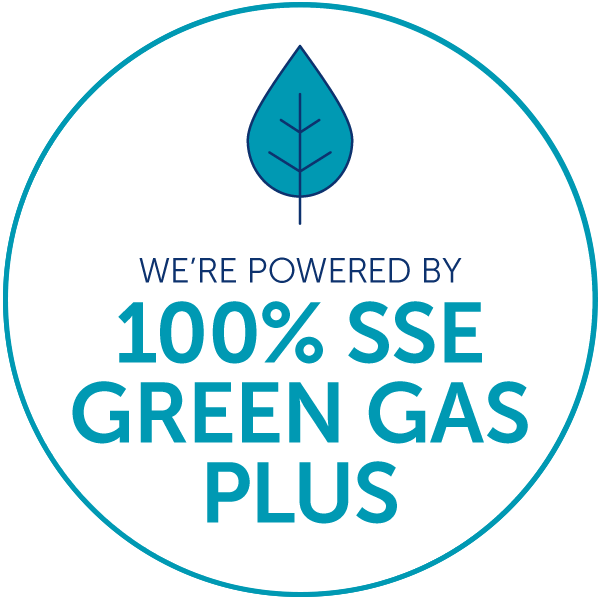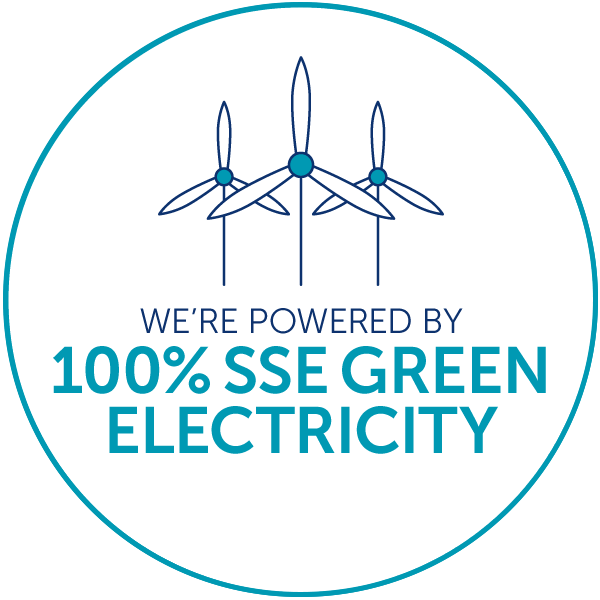 Future ambitions
We plan on growing our sustainable product offering across all business areas to include footwear and accessories.
We will introduce more sustainable fibre and fabric options to our collections.
We will develop a circularity programme from design to finished products and beyond. This means we will continue to consider the sustainable perspective in all production development processes including the business model, the materials used, and the product destiny after its lifetime is ended.
We will invest in more renewable energy sources.
We will continue to reduce our carbon emissions from Scopes 1 to 3 across the carbon footprint scale.
We will continue to target Net Zero, embedding sustainable practices across our business.