Get Ready to own the night and be your own muse in our latest Autumn campaign, starring The Hopeless Romantic, The Jet Setter and The Boss Babe.
We're taking you behind the scenes with our pro makeup artists Chynara Kojoeva and Kate Glanfield and breaking down our 3 favourite beauty trends of this season.
Keep scrolling for a closer look and dont forget to shop our Autumn Edit, available now!
Looking for a new make- up trend to change up your routine? Get ready to be noticed with our first beauty trend of this season- graphic eyeliner. This trend has been taking TIKTOK by storm and its easy to see why. Our Hopeless Romantic, Ellen keeps it simple with a bold yet feminine take on graphic eyeliner however, the possibilities are endless- try opting for bright neon colours, add gems or even glitter if you're feeling extra glam!
We've loved embracing our natural beauty over the past year and there's nothing more natural than healthy, glowy skin. This beauty trend has become a firm favourite and it is so easy to achieve. Keep it simple and classy with soft, dewy skin and a delicate winged liner like our sophisticated Jet Setter, Thalita- just the look to take you from boardroom to bar.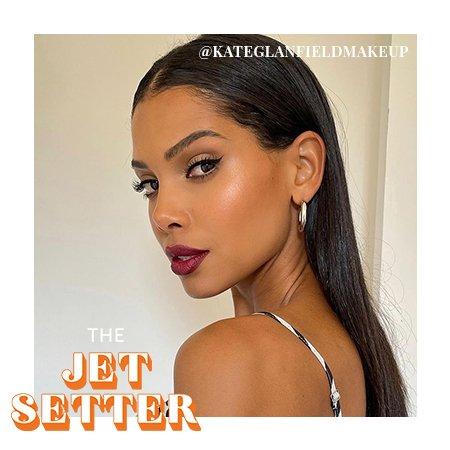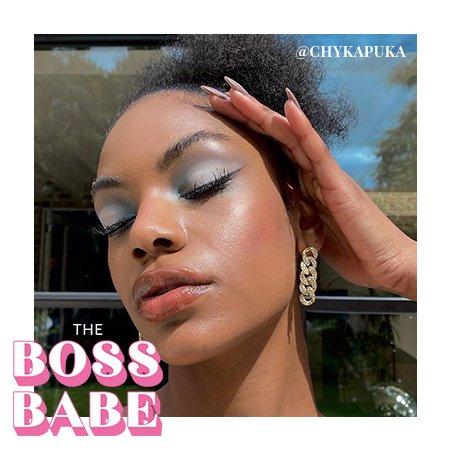 Autumn is the perfect time to add a pop of colour to your usual make up look and experimenting with eyeshadows and liner is a great place to start. Our Boss Babe Mariana combines a classic glowy, hydrated base with a blue hue on her lids and finishes with feathery lashes. A bright, beautiful makeup statement worth trying if you're feeling adventurous!
Press play below for a sneak peek of our make-up artists creating all 3 looks from our Autumn campaign.